---
Welcome to OsbyCorp

A family of long term care facilities dedicated to exceeding your expectations in every way.
---
---
About us
OsbyCorp is a family run management company. Our goal is for every managed facility to assist our residents in achieving the highest quality of life possible. We understand that one solution does not fit every situation. So, our team at each facility takes the time to listen and learn about each resident's needs and wants.
This enables us to tailor a care program that provides security while also maximizing the resident's independence and dignity.
Our Guiding Principles
This is what sets us apart from other care facilities in the region:
---
Experience
At every OsbyCorp managed facility we employ staff that are professionally trained in providing services for the residents they serve.
---
Dedication
Our staff is dedicated and passionate about achieving the highest quality of life attainable by each of our residents.
---
Commitment
Our leadership strives to ensure that all residents are treated with dignity and respect.
---
Quality
OsbyCorp believes consistent quality care is of the utmost importance for all of our residents.

Choose a Care Facility
Location:
810 East Edwards Street
Maryville, MO 64468-2917
Phone: (660) 562-3515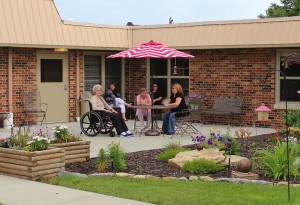 Location:
1337 West Grand
Gallatin, Missouri 64640
Phone: (660) 663-2197