Parkview Care Center
It would be our pleasure to put our experience to work for you!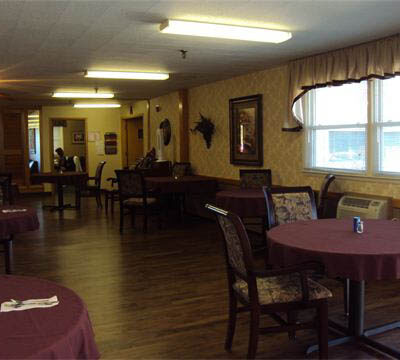 Welcome!
At Parkview Care Center, our goal is to help our residents achieve the best quality of life possible. We understand that one solution does not fit every situation, and so we take the time to listen and learn about each resident's needs and preferences.
Parkview Care Center strives to provide a safe, comfortable, "home-like," long-term care supervised setting for individuals while promoting independence, socialization, and emotional, physical and spiritual well-being.
Parkview Care Center
2237 Highway 34
Fairfield, Iowa 52556
(641) 472-5022
Let's Discuss It!
Email or Call 641.472.5022
We've Got You Covered
Parkview Care Center Accommodations
24-Hour Nursing Care
Medicare & Medicaid Services
Private Pay Services
Personal Care
Physical Therapy
Hygiene Assistance
Occupational Therapy
Outpatient Therapy
Speech Therapy
Liberalized Diets & 3 Heart Healthy Meals
Transportation
Special Care Unit
Compassionate Care
We offer the very best and most compassionate care for our residents. It is our goal to improve the physical, emotional, and spiritual wellness of our resident community. We take action steps every day to ensure that our goals are attained.
Flexible & Accommodating
We provide a variety of services and employ experienced in-home care providers.
This allows us to tailor programs specific to the needs of each resident.
Specialized Care
Alzheimer's and Dementia are troublesome afflictions. We provide an environment that allows your loved one to have the quality of life that they deserve. We take a look at the world from their perspective and care for each individual accordingly. We are here to both listen and relate to our residents as people, not patients.